VISION
To be the preferred and largest Pan India suppliers and exporters of leading domestic and international brands in the field of Electro-Mechanical Solutions, Automation, Fire & Safety, Power Supply, Wind & Solar Energy Products, and Services. We shall be seen as the benchmark for reliable delivery & excellence in after-sales services.
WHY US
We assure the best services at the most competitive rates. Huge inventory for immediate & timely delivery. Regular research & development team to support sales & services. Authorized dealers of top electrical and mechanical eng leading brands. Efficient professional team.
OUR MISSION
We aim to be the leading supplier of reputed brands to the OEM's and end-users across relevant industries. We aim to be the partner of choice for our clients by offering them the latest technologies and value-added solutions always keeping in mind our environmental goals.
CORE VALUES
We shall be FOCUSED on our BUSINESS GOALS

We shall treat everyone with HUMILITY and RESPECT

We shall build a culture of QUALITY & INNOVATION

We shall be committed to a CLEAN ENVIRONMENT & SUSTAINABILITY

We shall always be PROCESS DRIVEN with the highest levels of HONESTY & INTEGRITY OF PURPOSE

We shall EMPOWER our EMPLOYEES
Our Channel Partner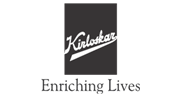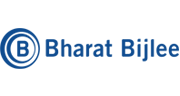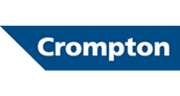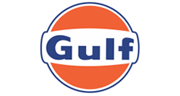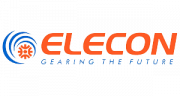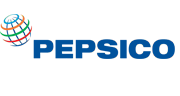 WE COMMIT

Ex-Stock Availability

Efficient Solution
Prompt, on-time Delivery

Best Services

TEXTILE INDUSTRY
Flatbed textile printing machines, rotary printing, steneter machines, conveyor belt application, digital textile printing machines.

MATERIAL HANDLING INDUSTRY
Conveyors, cranes and hoists motorised gear unit for heavy duty application, slipring motors with higher starting torque & designed for higher number of starts per hour. squirrel cage motors with double shaft extention in foot cum flange (b35) & flange (b5) versions.

CHEMICAL AND PHARMACEUTICAL INDUSTRY
Agitators, mixers, pumps, reactors, condensers, motors for hazardous areas.
SOLVENT PLANTS, FLOUR MILLS, FOOD PROCESSING, DAIRY AND CATTLE FEED INDUSTRY
Expellers, jaw crushers, blenders, pulverizers, disintegrators, chilling & refrigeration plants, milk pumps.

SUGAR, DISTILLERY, PAPER AND PARTICLE BOARD
INDUSTRY
All types of id & fd fans, blowers, centrifuges, flameproof applications.

STEEL, FORGING, CEMENT, CRSHER AND MINING
INDUSTRY
Roller table, hammers & press, air compressor, blowers, ball mills, crusher, hot dryers, heavy-duty conveyors, roller table motors, motors suitable for higher degree ambient & high pull torque.
60+
WELL EXPERIENCED TEAM
15000+
SATISFIED CUSTOMERS
kalpesh tamakuwala
2021-09-18
They have original Kirloskar pumps with goods services and Discounted rates.
Raj Electricals
2021-09-18
Professional and customer centric service. Sunrise's responsiveness and values set them apart. Their expertise in motors and drives is very helpful for us to make an informed decision.
MAHESH VAGHASIA
2021-09-18
Big stockist of High rating Electrical all kind of motors, drives and gear boxes etc...Also provide all kind of industrial automation goods service provider.
Best dealer I have ever find in my life specifically for drive and motors. On time delivery and reasonable price.
One of the best service providers in surat is sunrise efficient marketing limited 👌👌👌
Neel Prajapati
2021-09-13
sunrise efficient marketing limited is a fantastic place to work.. lots of motivated individuals working as a team in a friendly, positive environment.
good quality
Mayur Popatwala
2021-09-13
Encouraging friendly work environment....
Im impressive
OUR CLIENTS