VISION
To be one of the biggest Suppliers in the field of Electro-Mechanical Solutions, Automation, Fire & Safety, Power Supply & all kinds of Wind & Solar Energy Products & Services with timely delivery & after-sales Services. We are committed to excellence and expanding our business operations all over India.
WHY US
We assure the best services at the most competitive rates. Huge inventory for immediate & timely delivery. Regular research & development team to support sales & services. Authorized dealers of top electrical and mechanical eng leading brands. Efficient professional team.
OUR MISSION
We aim to be a leading supplier to the chemicals and pharmaceuticals industry, metals, material handling, cranes, power, paper, food and beverages, packaging, glass industries, and textiles, amongst others. We aim to be the partner of choice for our clients by offering them the latest technologies and value-added solutions.
Our Channel Partner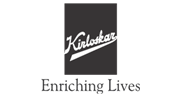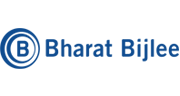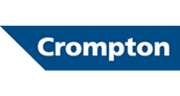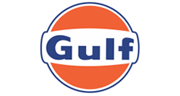 WE COMMIT

Ex-Stock Availability

Efficient Solution
Prompt, on-time Delivery

Best Services

TEXTILE INDUSTRY
Flatbed textile printing machines, rotary printing, steneter machines, conveyor belt application, digital textile printing machines.

MATERIAL HANDLING INDUSTRY
Conveyors, cranes and hoists motorised gear unit for heavy duty application, slipring motors with higher starting torque & designed for higher number of starts per hour. squirrel cage motors with double shaft extention in foot cum flange (b35) & flange (b5) versions.

CHEMICAL AND PHARMACEUTICAL INDUSTRY
Agitators, mixers, pumps, reactors, condensers, motors for hazardous areas.
SOLVENT PLANTS, FLOUR MILLS, FOOD PROCESSING, DAIRY AND CATTLE FEED INDUSTRY
Expellers, jaw crushers, blenders, pulverizers, disintegrators, chilling & refrigeration plants, milk pumps.

SUGAR, DISTILLERY, PAPER AND PARTICLE BOARD
INDUSTRY
All types of id & fd fans, blowers, centrifuges, flameproof applications.

STEEL, FORGING, CEMENT, CRSHER AND MINING
INDUSTRY
Roller table, hammers & press, air compressor, blowers, ball mills, crusher, hot dryers, heavy-duty conveyors, roller table motors, motors suitable for higher degree ambient & high pull torque.
OUR CLIENTS